O'Keeffe's Family Pharmacy
We are a family pharmacy in Dingle, Co. Kerry, Ireland.  We have eight qualified staff, with Muireann Ní Shúilleabháin MPSI employed as the Superintendent/ Supervising Pharmacist.
Our History:
Established in 1946 by James and Vera O'Keeffe, O'Keeffe's Pharmacy has been serving the people of Dingle for nearly 75 years. Taken over by his daughter Rosemary this family run Pharmacy located in Strand Street next to Garvey's Supermarket in the beautiful setting of Dingle Town once cited by National Geographic 'as the most beautiful place on earth'.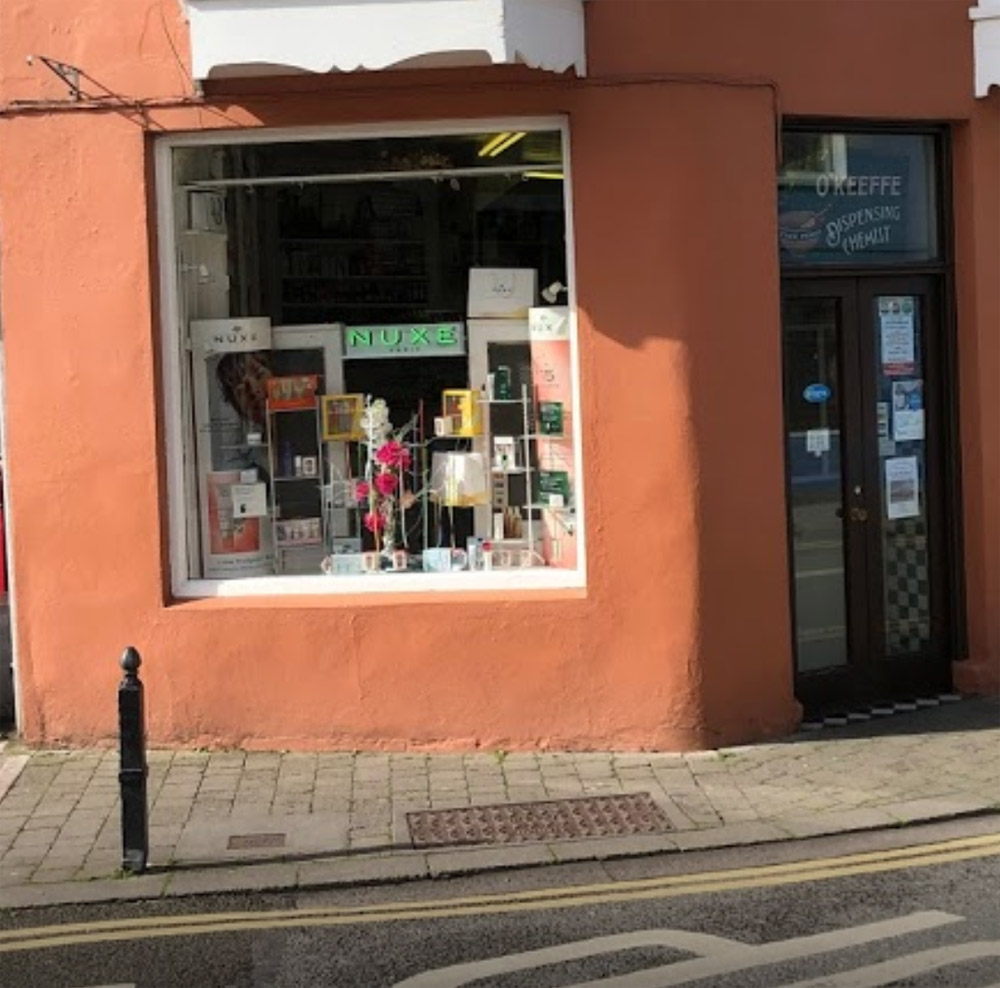 Monday
9:30 AM to 6:00 PM
Tuesday
9:30 AM to 6:00 PM
Wednesday
9:30 AM to 6:00 PM
Thursday
9:30 AM to 6:00 PM (or 9:30am - 1pm) ***
Friday
9:30 AM to 6:00 PM
Saturday
10:00 AM to 4:00 PM
Bank Holiday Mondays
Closed
***alternating week with Walshes Pharmacy, Green St
Contact O'Keeffe's Pharmacy
Strand St, Dingle, Co. Kerry
Mobile (for text & WhatsApp): (089) 6173115